Each home features smart home technology including keyless entry, doorbell cameras, light controls, thermostat, motion detector and security systems – all controlled via a mobile app. Other forward thinking touches include state of the art kitchens and the fastest wifi available. Welcome to your home of the future.
DIRECTV
Internet speed
Smart Home Security
Smart Home Technology
Smart Entry Security Gates
DIRECTV
Take your entertainment to go
Enjoy the entertainment you love any time, anywhere, on your TV, computer, laptop, or phone. Stream over 100 channels live including HGTV, Fox News Channel, ABC, MTV, and more. Plus thousands of blockbuster movies and hit shows On Demand.
CHOICE PACKAGE | Over 175 Channels, including local channels(in SD and HD)
ABC | CBS | FOX | NBC | PBS | CW & MyTV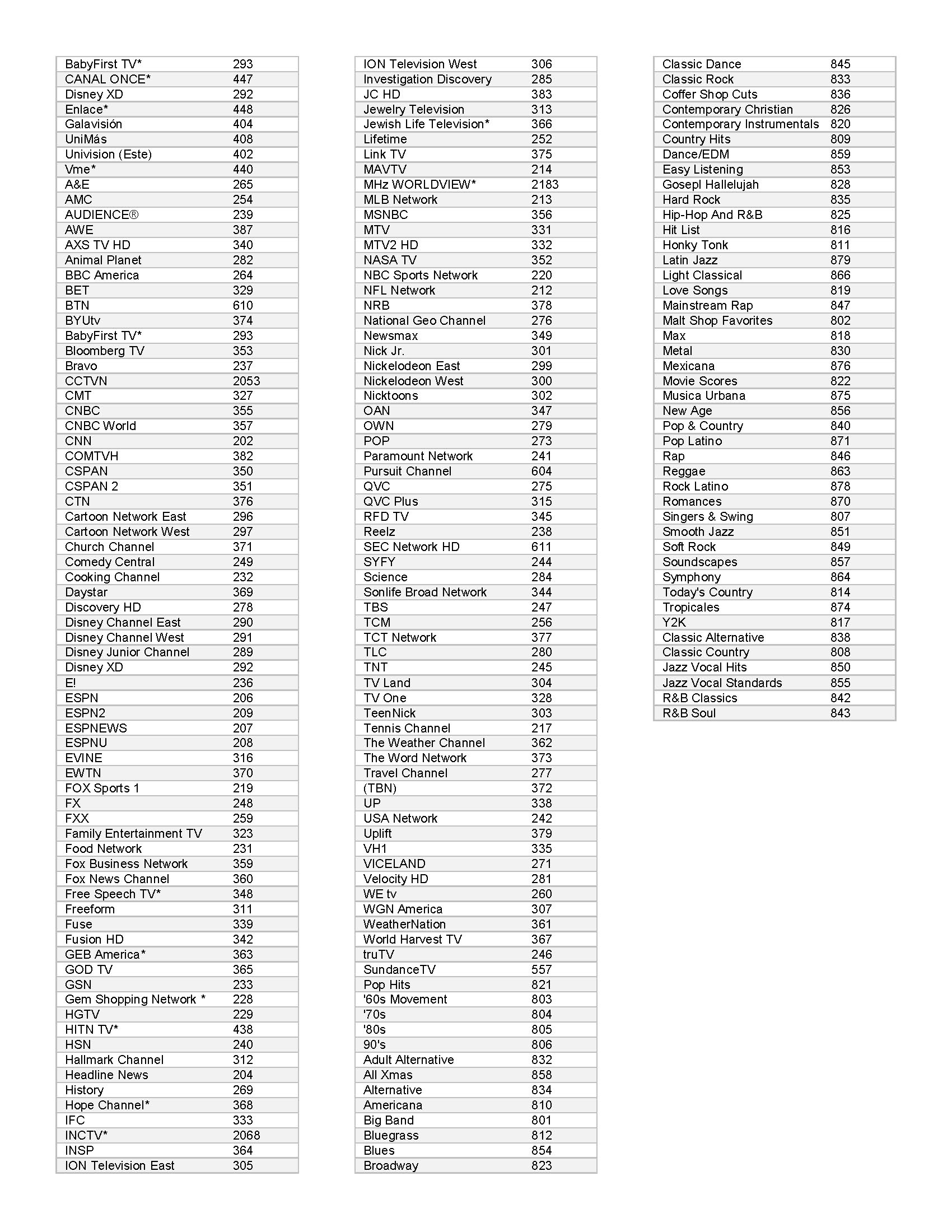 Internet speed
What does up to 1 Gigabit (1000 Mbps) of Internet Speed mean for our residents?
Media Length & Type
Media Size
5Mbps Speed
20Mbps Speed
100Mbps Speed
Up to 1000Mbps
(1 Gigabit) Speed
4-minute song
4MB
5 seconds
1.5 seconds
0.3 seconds
0.03 seconds
5-minute video
30 MB
40 seconds
13 seconds
2.5 seconds
0.2 seconds
9-hour audio book
110 MB
2 minutes
46 seconds
9.2 seconds
0.9 seconds
45-minute HDTV show
600 MB
15 minutes
4 minutes
50 seconds
5 seconds
2-hour HD movie
3.0-4.5 GB
72 minutes
32 minutes
4.5 minutes
25 seconds
Miscellaneous Archive
10 GB
Forget it!
Too Long!
Slow!
90 seconds
Smart Home Security
Access your front door from anywhere.
The Vivint Doorbell Camera™ seamlessly integrates with your door lock and brings communication, control, and convenience together in one innovative experience, putting you at your front door no matter where you are.
Vivint doorbell camera
Door Lock Integration
Unlock and lock your front door from your mobile device
2-Way Talk
Talk directly via the built-in mic and speaker
Minimal Style
Sleek, compact design
Smart Clips
On-demand access to 30-second video clips
Smart Home Technology
Control never felt so good.
The Vivint Element™ Thermostat reacts to you. Your Christopher Todd Community smart home will sense if you're home, away, asleep, or on vacation and then adjusts to your desired temperature.
The minimal design blends into your environment.
Vivint element thermostat
Energy Savings
Save up to 12% a year on heating and cooling costs*
Minimal Design
Blends with your interior and illuminates upon approach
Smart Comfort
Sensors control temperature based on occupancy
Mobile Control
Anywhere access from any mobile device
*Savings based off of energy.gov/energysaver/thermostats. Actual savings may vary depending on local weather, home size, home occupancy, and previous thermostat.
Smart Entry Security Gates
The first smartphone video intercom designed for the needs of today's residents.
No Smartphone? No Problem!
Residents without smartphones receive a standard phone call, and they can still view messages and door release events via their web account.

Butterfly Virtual Keys
Virtual Keys are QR codes that guests or service personnel can scan at the panel for timed access (expires after 1–48 hours).

Get the Message Every Time
Visitors can leave detailed voice and text messages for tenants directly from the ButterflyMX panel.

Receive Video Calls
Use the ButterflyMX mobile app to receive video calls from your visitors and open the front entrance door. The mobile app works anywhere you have an Internet connection—at home, work or when traveling.