Mark-Taylor, in conjunction with Forum Real Estate Group, are proud to manage the newest luxury multifamily community in the heart of Tempe, The Local. The community features above-and-beyond soundproofing measures with unique structural elements. Forum Real Estate Group, the owner and developer of The Local, chose Mark-Taylor to serve as property manager for this innovative development.
"Residents are able to experience this new trend in noise reduction in one of the Valley's most popular locations near top employment, ASU, shopping, entertainment and dining," said Mark-Taylor Residential President, John Carlson. "The innovative design and thoughtful, architectural elements are just a few of the ways we're working to create a premium multi-family living experience at The Local."
Neighbors will enjoy much quieter surroundings at The Local due to a condo-grade product offering. Many similar multi-family properties are constructed with wood slats and insulation between floors. The Local was constructed with concrete floors, which significantly reduces noise levels between floors, and is one of the first of its kind in the Arizona multifamily housing market.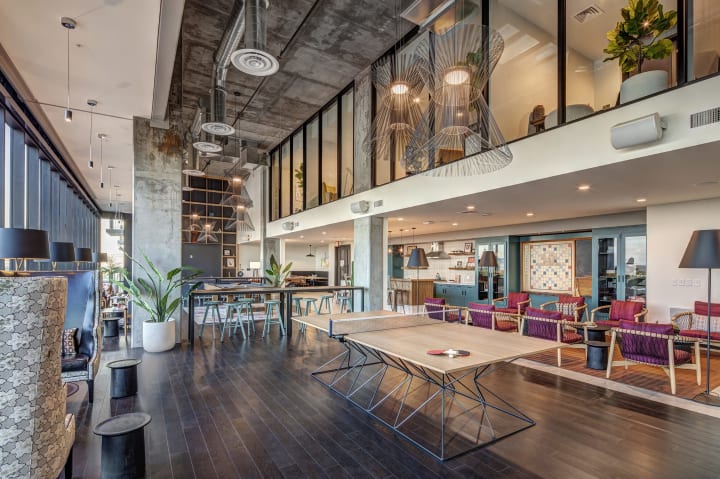 A 2019 Greystar Design Survey Report found that one of the top features most sought after by multi-family residents is better soundproofing within each unit. Respondents noted that noise reduction was so important that they were willing to pay a premium for such a feature.
The Local is a multimillion-dollar, mixed-use development located in the heart of downtown Tempe at University Drive and Ash Avenue. It is anchored by the region's newest lifestyle Whole Foods Market. Mark-Taylor Residential, the state's largest commercial developer and property management company of the year for eight straight years, is proud to be managing The Local.
Join the conversation on social media with #TheLocalTempe. For more information, visit www.thelocaltempe.com.
Established in 1985, Mark-Taylor Companies is a privately held, Arizona based developer, owner, and investment manager of multifamily communities. The company ranks as the largest apartment developer in Arizona's history, the second largest owner of rental communities in the state and is the investment manager to over $3 billion in multifamily real estate on behalf of numerous third-party owners. 
The company is ranked nationally as the #1 Best Place to Work in Multifamily by the Best Companies Group, locally as the Top Multifamily Manager in Ranking Arizona, The Top Commercial Developer and Healthiest Employers in the Phoenix Business Journal and is listed among Arizona's 100 Most Admired Companies. For more information, visit www.mark-taylor.com.